At the cutting edge of technology
Located at 2300 Marcel-Laurin Boulevard in Montreal, the building has two floors of glass. At the reception desk, the friendly smile of the receptionists betray the total absence of stress, while patients wait in comfortable chairs. Everything has been planned to limit the waiting time thanks to the implementation of a circuit conceptualized by experts to make the circulation of patients more fluid. Here, the management is paperless, thanks to the use of the best technological tools: a context that gives the impression of entering a futuristic medical universe.
THE EYE INSTITUTE OF MONTREAL
Founded in 1982, the Montreal Eye Clinic became the Montreal Eye Institute after a major expansion in 2011. In addition to its state-of-the-art facilities in the borough of Saint-Laurent, the Institute serves clients in the Montérégie region at its satellite clinic in Brossard, Quartier Dix30.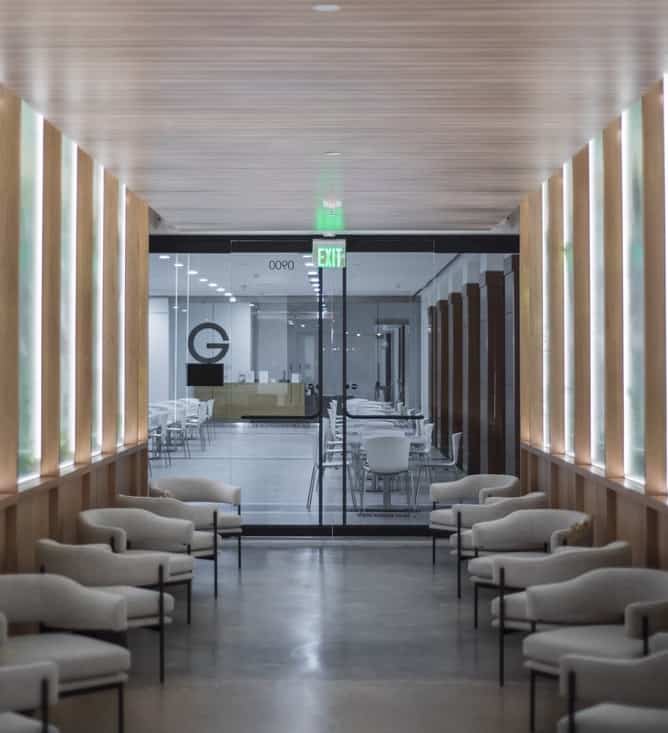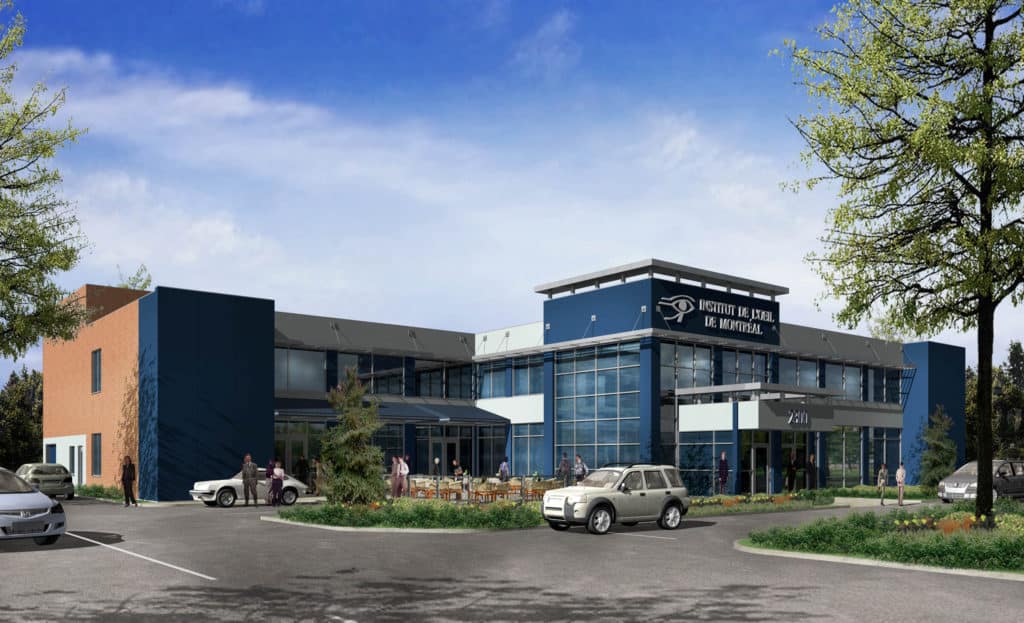 Why choose the Montreal Eye Institute?
The results of your procedure depend greatly on the experience and skill of the ophthalmologist who will take care of your eyes.
The relationship of trust and experience that we offer sets us apart. Moreover, our staff is always committed to guiding you towards the most appropriate care.
Upon arrival at the reception desk, the patient is greeted with courtesy, in a warm and reassuring atmosphere. A team of experts made up of ophthalmologists, optometrists and technicians, with a wide range of state-of-the-art equipment at their disposal, assesses their condition and takes care to answer their questions. This special attention reflects the professionalism and attention to detail of the Institute's team.
Honorable Mention
Approved with mention of honor.
As evidence of its innovative spirit and expertise, in February 2017, the Institute received recognition from Accreditation Canada with Honorable Mention for achieving national standards of excellence in health care.